About Us
Learn about our background, our team and why we are passionate about delivering holistic media transformation for our clients.
OUR STORY
The media transformation revolution starts here
In 2018, Co-Founders Philippe and Tatjana launched Abintus to empower companies to maximise advertising spend through media management best practices, tools, and in-house expertise.
It was a radical business model, but they believed that improvements need to come first and foremost from within, hence their company name - Abintus (which means 'from within' in Latin).
Abintus' strategic and systematic approach to media transformation ensures advertisers can get the best return from their media investments, improve media performance, and run best-in-class agency selection and pitch processes. Leaving no stone unturned.
Abintus prides itself on building exceptional partnerships with its clients, immersing deep within their businesses.
OUR LEADERSHIP TEAM
Leading the media transformation revolution
Tatjana Slykova
Chief Operating Officer & Co-Founder
Tatjana has over 20 years experience managing finance functions, engineering and leading successful business transformations, implementing multiple process improvements, and establishing clear performance management and analysis for the likes of Condé Nast, Dairy Crest, SHL, Müller and finally Publicis Groupe.
Tatjana is a qualified accountant and media management process geek, she helps businesses to build a solid bridge between advertising media, finance, procurement and compliance.
When Tatjana isn't working, she is cycling, playing squash, climbing, hiking or learning a new sport. Her motto: the only way to do great work is to love what you do!
Philippe Dominois
Chief Executive Officer & Co-founder
Philippe has over 25 years of international media experience. Philippe has also worked at various media agencies such as Wavemaker, Starcom and Carat.
His mission is to help advertisers enhance their media performance by bringing his expertise and international media experience inside their organisations.
Philippe is a frequent author for publications such as Mediatel and Digiday. He is a reformist and an advocate for the benefits of media management training for advertisers.
Philippe is French, educated in the US (where he got his MBA from Central Michigan University), living in London, and a proud father of three.
OUR VALUES
Our Company DNA
Passion
Passion is at the heart of our company. We are continuously moving forward, innovating, and improving.
Integrity
We are honest, unbiased and genuine. As a trusted partner, we are professional and respected.
Courage
We are entrepreneurial; we take risks, experiment, and reach beyond boundaries to grow your brand.
Fun
Fun translates to a friendly work environment where people like to be - when we enjoy our jobs, our clients enjoy working with us.
Ever-learning
Transforming the media world everyday by increasing knowledge and skills.
OUR GLOBAL REACH
We work with clients from all over the world
In addition to our in-house solutions delivery team, we have formal agreements with local media consultancies across the world: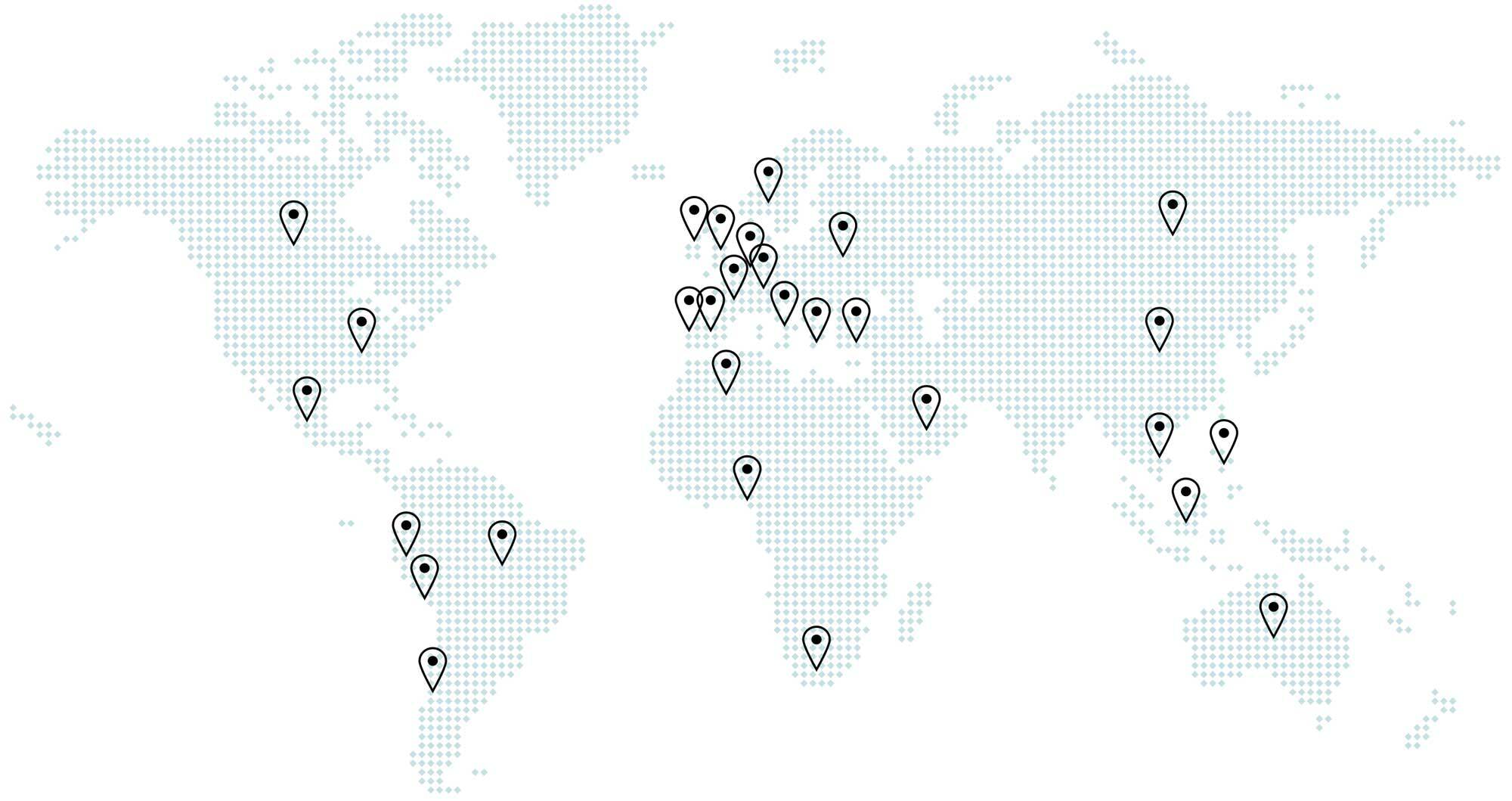 Ready to take a leap towards greater brand growth and profitability?
Reach out to us today for best-in-class media performance improvements, media auditing, and media agency pitch processes.