We are currently building a new media management course to help you on how to conduct a media agency pitch successfully.
We all know that coming up with that perfect media agency pitch can be really time-consuming, especially when you try to do it all by yourself. On the flip side, you may decide to hire a pitch consultant. Doing this will definitely cost you a lot of money though.
This is why we are creating the 'Media Agency Pitch Process' course. We call it the IKEA of Media Pitch Management. The six and half-hour course will contain 60 video lessons, template downloads, and a quiz at the end of each chapter.
The course is designed to equip marketing and procurement professionals with the right tools and processes needed to run a media agency successfully.
Moreover, we will be giving you access to a pitch management process that aligns with industry standards. Beyond the step-by-step learning process, we make available all the templates and email examples to help you learn faster. At the end of the day, you will be delivering superb results, saving time, and of course, saving money.
Here is a quick preview of what's to come.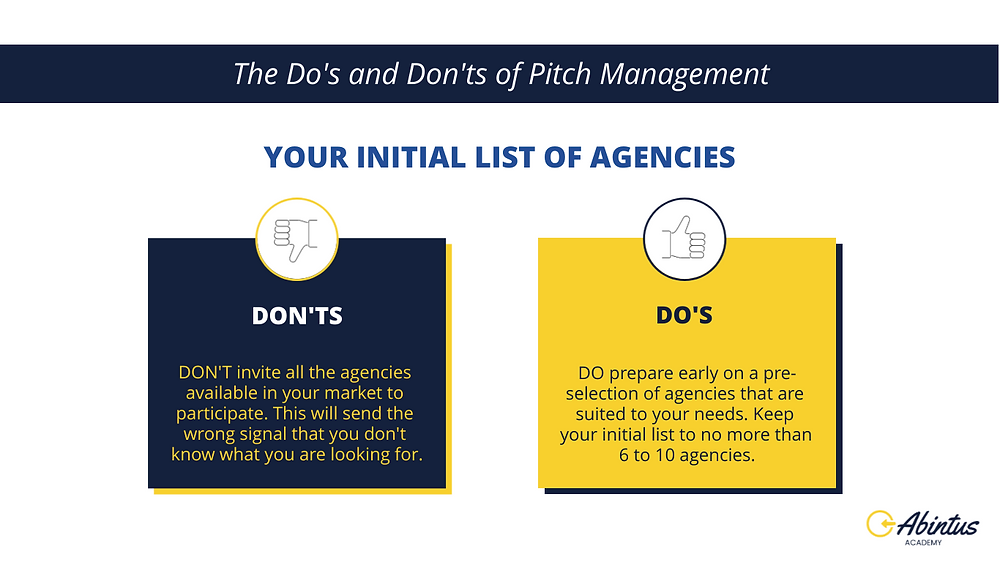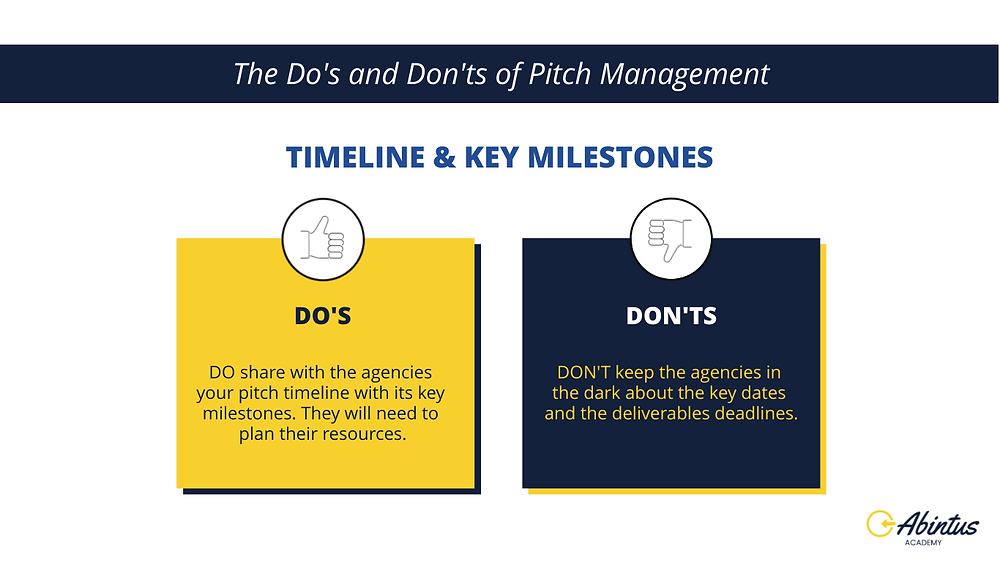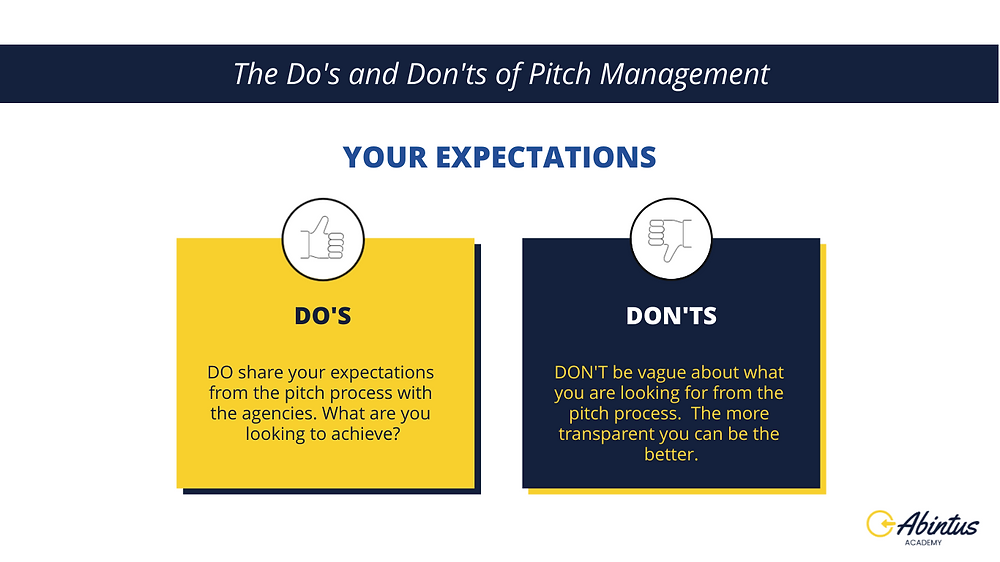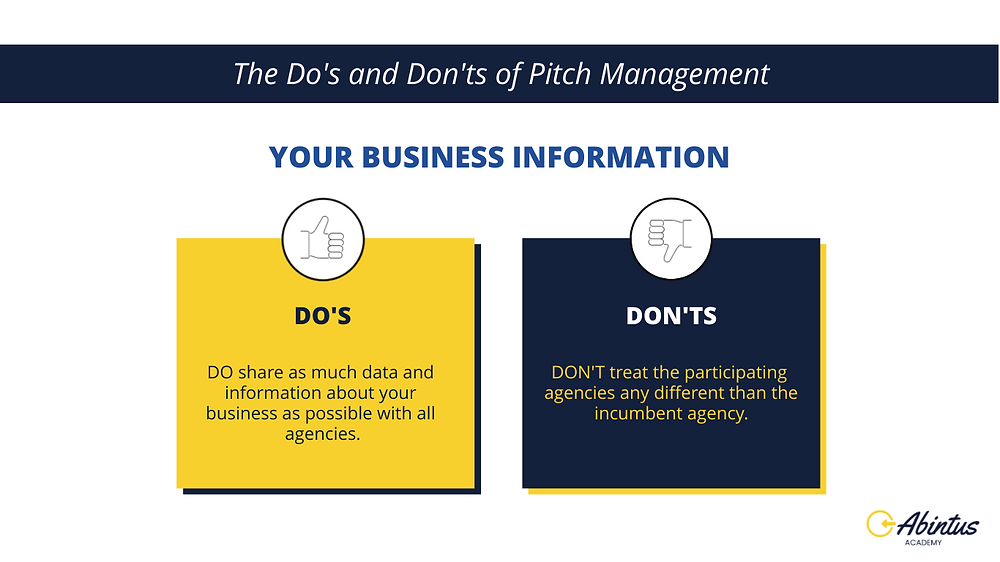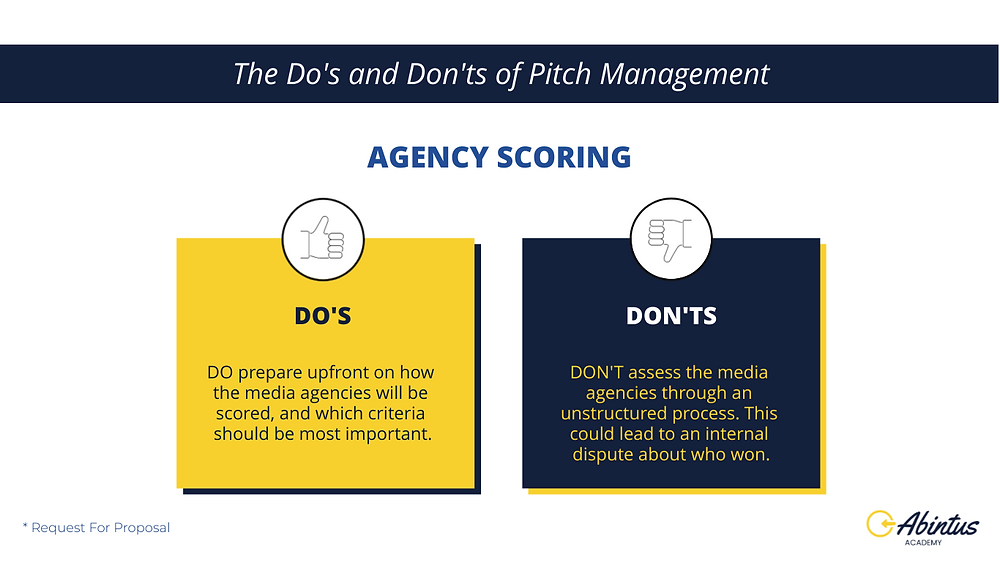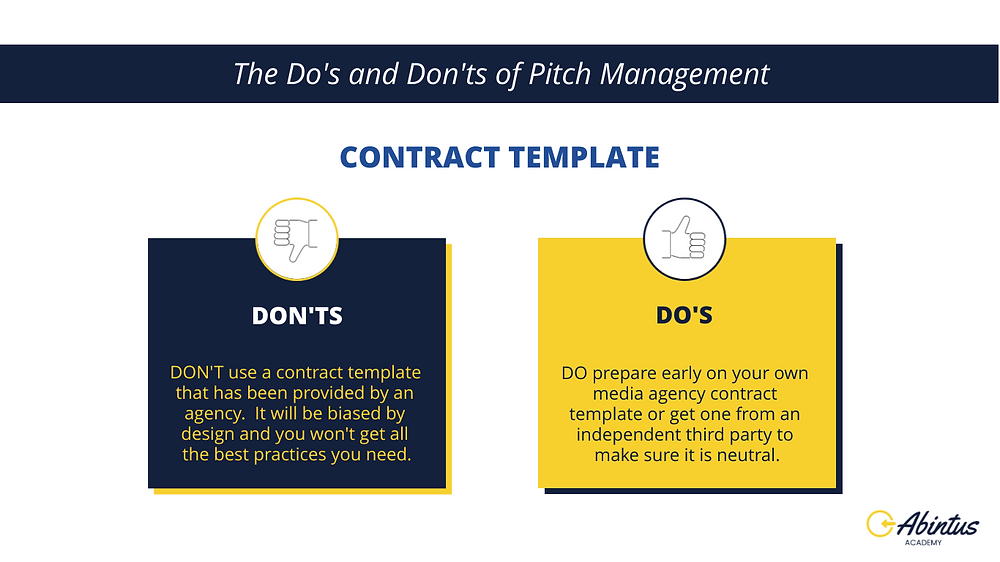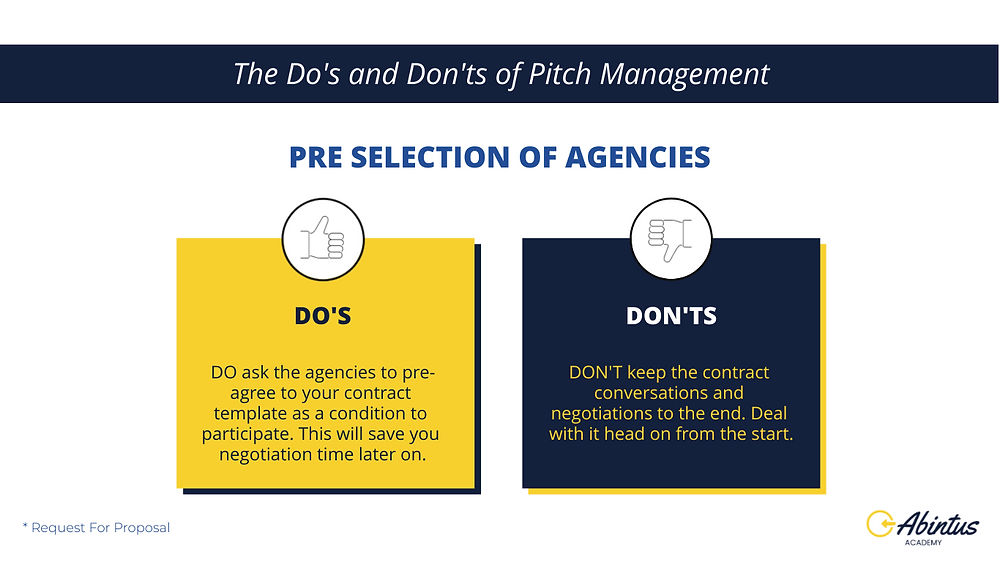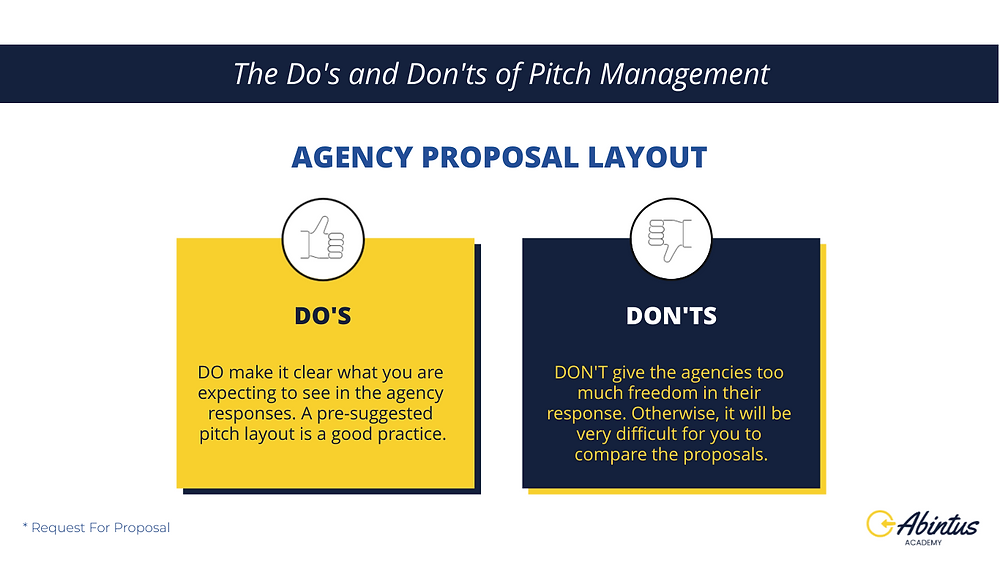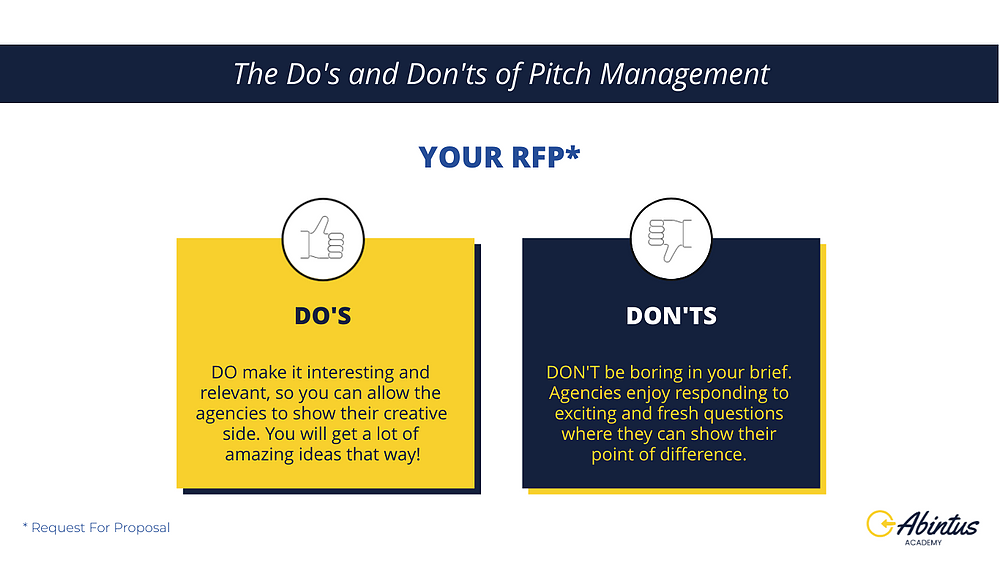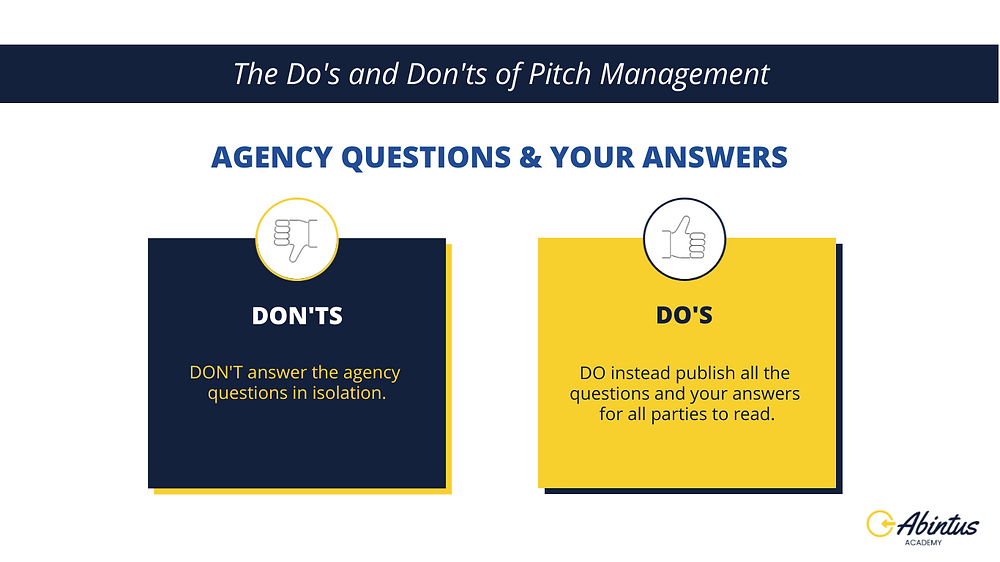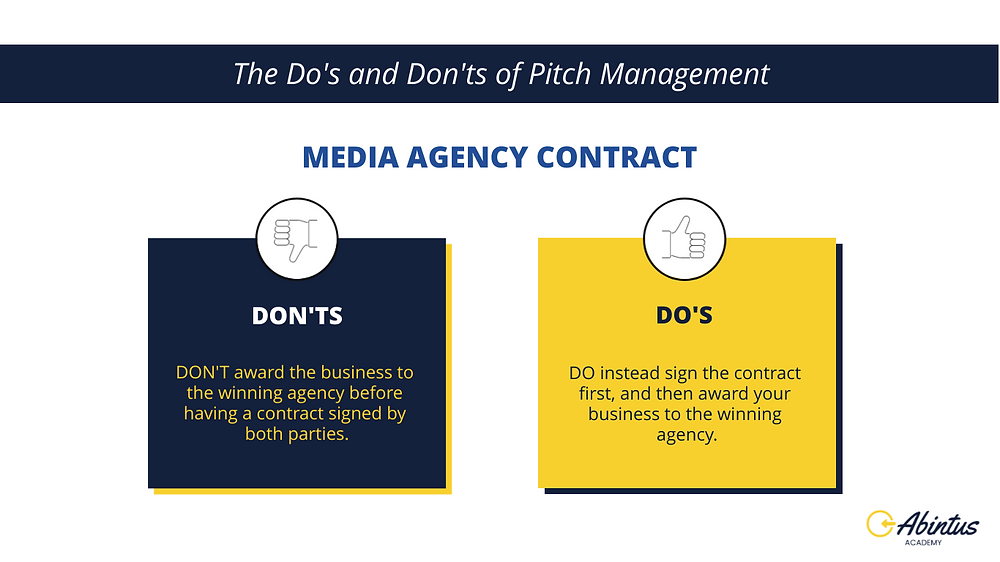 Pre-order this course today and get 50% OFF!
https://www.abintus.academy/courses/media-agency-pitch-process